Welcome to the home page of:VOYAGE OF REPRISAL
a nautical fiction novel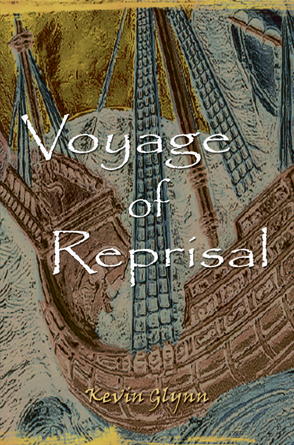 "CRY HAVOC AND LET SLIP THE DOGS OF WAR!" ~ W. Shakespeare
Elizabethan seafarers aboard an English galleon sail against a Spanish treasure fleet; savage elements, mutiny, and a fleet of enemy warships await them. If they prevail, rewards and retribution will be found in the wilds of the New World.
Click on links below to learn more about this story:
Read what people are saying about the book! Customer Reviews
HOW TO ORDER - Visit the web site of the publisher.
Also available at AMAZON.COM and AMAZON.COM.UK
Attention Publishers and literary agents! This book is available for contract. Contact the author for further information.
Booksellers - Contact the author to discuss pricing and delivery
ęcopyright 2000, 2001 by Kevin Glynn. All rights reserved